About Us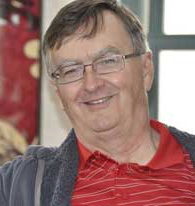 JANTOM MOTOR PRODUCT SALES is a registered Motor Vehicle Dealer located in Kars, Ontario, Canada. The village of Kars is part of the amalgamated City of Ottawa. The business was founded in 1989 and is named JANTOM after Tom Phillips and his wife Jan.
The business is currently operated by Tom and has no other permanent staff. Low overhead allows JANTOM to provide "the right vehicle at the right price" to its customers. The business focus is on building a client base from repeat customers and referrals; where one satisfied customer tells another, and another. Currently, around 80% of our sales come from repeats or referral sources. This is highly unusual in the used vehicle market, and is what sets up apart. The geographical focus is in the Ottawa area, but many of our referral clients come from a far wider area.
Tom looks diligently for well maintained, low mileage vehicles; at the "right" price. Although our store front inventory is small, we have excellent contacts to obtain a full spectrum of used vehicles; to meet the requirements of our clients. Our service partner; Rideau Valley Automotive, (613-489-4161) is right next door. They can assist with questions about our vehicles or services, and provide complete service and repairs for the vehicles as well.
We also do Sales Tax Appraisals: The Ontario Government requires a qualified appraisal for all older vehicles. In addition when you are purchasing a newer vehicle privately, an appraisal may save you sales taxes, if the real value of the vehicle is lower than the governments "book" value. The fee for this service is $50.00.